Church of Saint Gwyndaf (Llanwnda)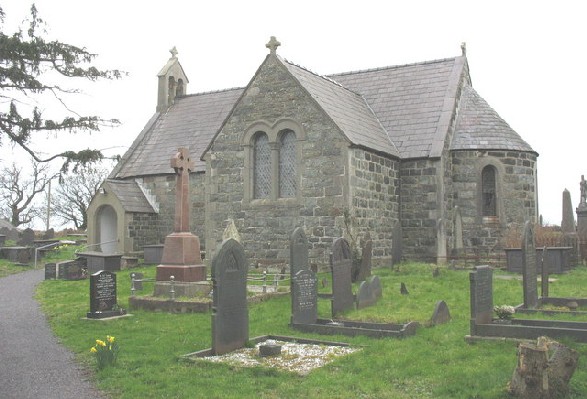 Image: The Church of Saint Gwyndaf | © 2008 Eric Jones
It is said that the Shrine of Saint Gwyndaf (or Gwnda) was the first sacred stopping-place for pilgrims on the road from Caernarfon to Bardsey Island. The first stone church was built some time in the 13th century - the present Norman style Parish Church of Llanwnda was erected in 1847/8 over its cruciform foundations after the designs of George Alexander of London.
[The father of Saint Gwyndaf was Emyr Llydaw, one of Britanny's royal family, who established a small monastery on Bardsey in the 5th century in co-operation with Einion, also known as Engan,* who was great grandson of Cunedda Wledig, King of Gwynedd (c.386–c. 460) who had come from the Old North, now in Scotland). But many maintain that Saint Cadfan was the first to consecrate a cloister on the island.]
* The name Engan appears in a number of place-names in Lleyn.