Nasareth Chapel before 1890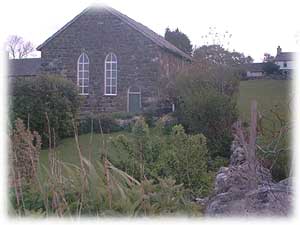 The first sermons were preached in Llwynbedw by Mr D Griffiths, Talysarn. The first chapel was opened on 4th July 1823 with a burden of debt. After the departure of D Griffiths the connection with Talysarn came to an end - a number of ministers came but none stayed for long. "There were certain elements in the place which greatly militated against the success of the cause." It was united with Pantglas and Sardis, and Mr Richard W Roberts was ordained, but soon he went to Clarach and Salem, Cardiganshire.
In 1857, Mr John Morgan came to keep school - the cause was at a low ebb - with only three people there. The chapel was in a ruinous state, and it had large debts - they could not even pay the interest on the debt. However J. Morgan was an energetic man - the chapel was repaired, the system was reorganised and new trustees were appointed.
The interest was paid and £100 of the debt was paid by Mr Griffiths, Bethel. Scores of members came, especially after the revival of 1859. In 1866, J. Morgan went to Cardiganshire. Free from debt, the decision was made to build a new chapel, which was, with the benefit of hindsight, too expensive for the congregation. The members strove to reduce the debt of £700. The new chapel was opened on 2nd and 3rd of July 1867. Although the population of the area was sufficient, it was difficult to keep a minister. At the end of 1867, Mr John Davies, Coedpoeth received the call and was ordained on 10th January 1868 but his health deteriorated. He went to Trefriw as a part-time minister. A local man, Daniel Roberts went as a minister to Llanberis.
The Rev. William B Roberts was born near Conwy about 1836. He went to school in Pontypridd and to the College in Carmarthen. He went to America straight after College and was ordained in New York. He returned to Wales in about 1874 and was appointed to Nasareth and Pantglas. His wife died, and with many children he had to struggle hard. He was an able and intelligent man, but not everyone appreciated his talent. He developed mental problems in his final months. "Everyone felt there was something strange about him though no one felt in danger. In any case, he was found, having died by his own hand on 2 May 1889. He was decently buried and those who had known him best thought kindly of him and he and his orphaned children were encompassed by great sympathy."
The Chapel today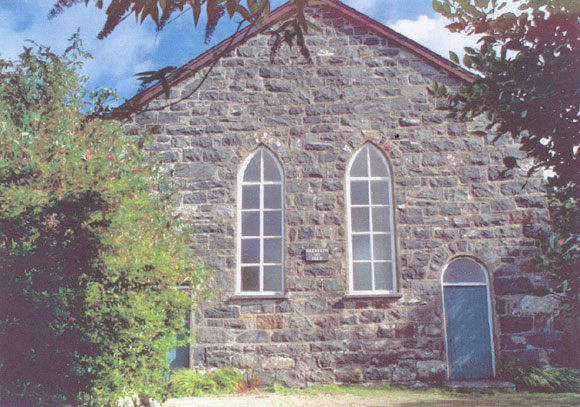 Image: The Chapel building.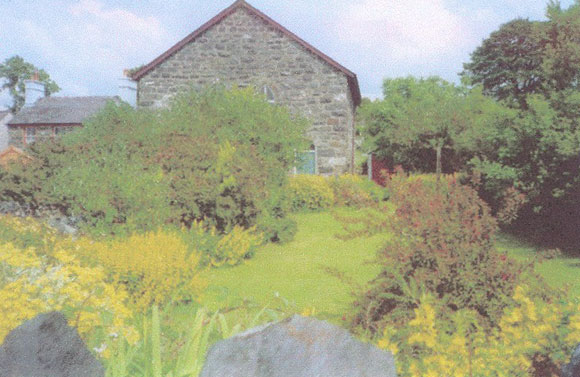 Image: The Chapel and gardens.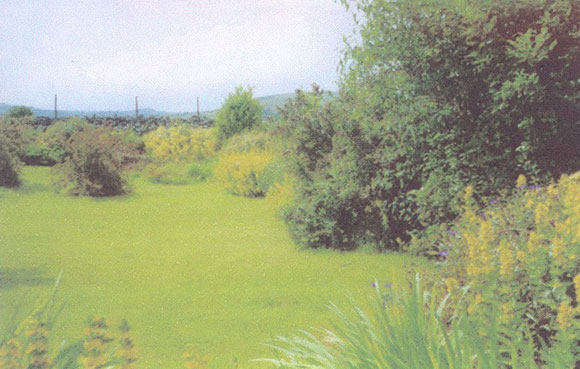 Image: The view from the Chapel's garden.