BabyKind

Zoe
Hood
Unit 8, Blythe Farm
Llanwnda
Caernarfon
Gwynedd
LL54 5TG

Phone: 0845 0942275
E-Mail: info@babykind.co.uk
Website: www.babykind.co.uk

Real nappies for changing times. Stockists of eco-friendly and innovative real nappies and baby products.


---
BabyKind Ltd

Helen
Burr
Unit 8, Blythe Farm
Llanwnda
Caernarfon
Gwynedd
LL54 5TG

Phone: 0845 0942275
E-Mail: helen@babykind.co.uk
Website: www.babykind.co.uk

BabyKind supplies the most convenient reusable nappies so that parents can save money but still choose easy to use washable nappies. You can take advantage of a money-back trial option on any nappy. Also stockists of organic cotton baby clothing and organic toiletries, locally made cosytoes, soft leather baby shoes and delightful gifts for babies.


---
Bachwen Farm & Cottages
Kevin & Carole McMonagle,
Barry & Doreen Yates
Bachwen Farm
Clynnog Fawr
Caernarfon
Gwynedd
LL54 6NH

Phone: 01286 660336
E-Mail: bachwen@aol.com
Website: www.bachwen.co.uk

9 unique self-catering holiday cottages overlooking Caernarfon Bay with backdrop of Snowdonia.


---
Ballard Construction
Bryn Crin
Rhosgadfan
Caernarfon
Gwynedd
LL54 7HG

Phone: 01286 830166
Fax: 01286 830166

Builders / Building contractors.


---
Beach Holiday West Point
Pontllyfni
Caernarfon
Gwynedd
LL54 5EH

Phone: 01286 660400

Caravan, camping and motorhome holiday park.


---
Black Cat Tea Room
Mr M
Jefferies
Glynllifon Park
Clynnog Road
Caernarfon
Gwynedd
LL54 5DY

Phone: 01286 830232

Cafe. Superb selection of good food from sandwiches to full meals. Cakes a speciality.


---
Blodeuwedd
Sheryl
Roberts
Blodeuwedd
Carmel
Caernarfon
Gwynedd
LL54 7AB

Phone: 01286 880600
Mobile: 07771 795838
E-Mail: blodeuwedd600@aol.co.uk

Small village florist, flowers for every occasion, free local delivery.


---
Blodyn i'r Nant
Linda
Jones
Tegfan, Tai Baladeulyn
Nantlle
Caernarfon
Gwynedd
LL54 6BL

Phone: 01286 880052
Mobile: 07875 597270
E-Mail: evelyn@jones377.fsworld.co.uk

I supply flowers for all occasions. As I am a qualifed florist I can create original designs for weddings based on your own ideas and requirments. I also specialise in floral tributes. Arrangements complemented by a variety of different containters can also be designed for Birthdays, anniversarys etc in fresh or silk flowers. Free local delevery.


---
Blythe Garage
Alan
Owen
Modurdy Blythe
Llandwrog
Caernarfon
Gwynedd
LL54 5TG

Phone: 01286 831368
Fax: 01286 831368
Mobile: 07979 012605
E-Mail: info@blythegarage.co.uk
Website: www.blythegarage.co.uk

Servicing and repairs. Pre-MOT. Car and van sales. Breakdown call-out service.


---
Bryn Eisteddfod Country House Hotel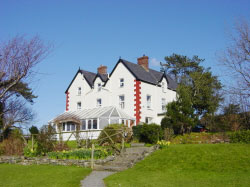 Clynnog Fawr
Caernarfon
Gwynedd
LL54 5DA

Phone: 01286 660431
E-Mail: bryn.eisteddfod@virgin.net
Website: www.bryneisteddfod.com

Bryn Eisteddfod Country House Hotel is a charming Victorian property in peaceful surroundings. Situated approximately nine miles south of Caernarfon, Bryn Eisteddfod stands opposite the landmark 13th century St Beuno's Church near the village of Clynnog Fawr. The immediate area is designated as one of 'outstanding natural beauty' and visitors will be delighted by the breathtaking sea and mountain views of this spot at the Edge of Wales.


---
Bryn Griffith Plant Hire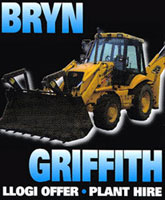 Bryn
Griffith
Plas
Llanllyfni
Caernarfon
Gwynedd
LL54 6DD

Phone: 01286 880291
Mobile: 07851 141998
E-Mail: brynplas@btinternet.com

Plant hire.


---
Bryn Mor Beach Hotel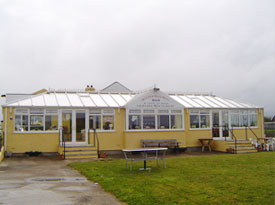 Dinas Dinlle
Caernarfon
Gwynedd
LL54 5TW

Phone: 01286 830314
Fax: 01286 830314
E-Mail: info@brynmorbeachhotel.co.uk
Website: www.brynmorbeachhotel.co.uk

The Bryn Mor is a seafront hotel with five luxury en-suite double rooms, four twin-sharing rooms, a two-bedroom self-contained bungalow and a caravan park.


---
Bryngwyn Electrical
Mr D
Whitehill
15 Station Road
Penygroes
Caernarfon
Gwynedd
LL54 6NW

Phone: 01286 880033

Electrician / Electrical contractor.


---
Burgess School of Motoring
Mr G
Burgess
Cefn Graianog
Llanllyfni
Caernarfon
Gwynedd
LL54 6DB

Phone: 01286 660243

Driving instructor / School of motoring.


---
Bwyty Lleu | Cafe, Restaurant & Bar
Lois
Jones
Dinas Dinlle
Caernarfon
Gwynedd
LL54 5TW

Phone: 01286 831816

A TASTE OF WALES: Situated on the seafront at Dinas Dinlle, this locally renowned Restaurant and Cafe offers customers a taste of fresh local Welsh produce at its best. Bwyty Lleu has something for everybody.


---
[ Advertise your business on the Dyffryn Nantlle Business Directory - ONLY £12 PER YEAR ]
[ Already listed and want to update your business' details? eMail us with your request ]