T & B Ellis
Hen Gastell
Llanwnda
Caernarfon
Gwynedd
LL54 5SD

Phone: 01286 830296

Farmer / Agricultural Producer.


---
T & L & G H Evans
Gareth
Evans
Pennarth Farm
Aberdesach
Caernarfon
Gwynedd
LL54 5EN

Phone: 01286 660207

Farmer / Agricultural Producer.


---
T G Fairhead Plastering Services
Terry
Fairhead
Plas Du, Tanrallt Road
Talysarn
Caernarfon
Gwynedd
LL54 6AY

Phone: 01286 881368
Mobile: 07788 876880
E-Mail: terry.fairhead@btinternet.com

Plastering contractor. Plasterer.


---
T Salisbury
Siop Waterloo, Heol y Dwr
Penygroes
Caernarfon
Gwynedd
LL54 6LR

Phone: 01286 880246

Butcher.


---
TG Group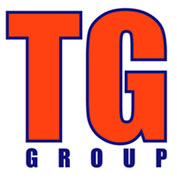 Meirion
Evans
Cefn Graianog
Llanllyfni
Caernarfon
Gwynedd
LL54 6SY

Phone: 01286 660526
Fax: 01286 660887
E-Mail: meirion.evans@tggroup.co.uk
Website: www.tggroup.co.uk

Mineral products. Sand, gravel and other aggregates.


---
TJ Construction
Bodfan
Llandwrog
Caernarfon
Gwynedd
LL54 5TN

Phone: 01286 830881

Builders / Building Contractors.


---
Tacsis Huw's Taxis
Huw
Edwards
1 Bay View Terrace
Llanwnda
Caernarfon
Gwynedd
LL54 5SD

Phone: 01286 676767

Taxi & private hire vehicles / Mini Bus Airport Transfer.


---
Tacsis Rob's Taxis
R
Edwards
3 Victoria Road
Penygroes
Caernarfon
Gwynedd
LL54 6HD

Phone: 01286 882111

Transport and Travel Services / Taxi.


---
Tafarn Pennionyn Inn
Glynllifon Square
Y Groeslon
Caernarfon
Gwynedd
LL54 7DE

Phone: 01286

Public House.


---
Tanrallt Mountain Centre
Chapel House, Tanrallt
Llanllyfni
Caernarfon
Gwynedd
LL54 6RR

Phone: 01286 881724
Fax: 01286 880852
Mobile: 07733 441872
Website: www.thetmc.co.uk

Adventure Activity Licensed Centre providing: Accommodation - catered and self-catered for up to 36 guests in our converted Chapel and Chapel House; Outdoor Activities - including climbing, abseiling, gorge scrambles, mountain walks, canoeing, kayaking, rafting, navigation training, mountain bikes, team building etc.


---
Team Clean
42 Station Road
Talysarn
Caernarfon
Gwynedd
LL54 6HL

Phone: 01286 881090

House and home cleaning services.


---
Telyn
A
Griffiths
31 Hyfrydle Road
Talysarn
Caernarfon
Gwynedd
LL54 6HG

Phone: 01286 881744

Harp manufacturers.


---
Terry Jackson Video Services
2 Cae Bryn
Y Groeslon
Caernarfon
Gwynedd
LL54 7SU

Phone: 01286 882512

Film & photographic services.


---
The Bike Van
Ian
Candlish
1 Rhiwlas Road
Talysarn
Caernarfon
Gwynedd
LL54 6HU

Phone: 01286 881175
Mobile: 07805 957402
E-Mail: ian@thebikevan.co.uk
Website: www.thebikevan.co.uk

City & Guilds accredited mobile and workshop based cycle maintenance and repair service. The Bike Van covers all of Anglesey and Gwynedd and carries a full range of up to date bike specific tools and a basic range of the most often needed spare parts. All you need to do is telephone or eMail and we will discuss your requirements and arrange a convenient time to come to you and your bike. We make no call out charge and can cover our transport costs because we do not have the overheads of high street stores and can therefore keep our prices very competitive.


---
The Computers View
Neil
Mortiboys
1 Market Place
Penygroes
Caernarfon
Gwynedd
LL54 6NN

Phone: 01766 805007
E-Mail: Neil@thecomputersview.co.uk
Website: www.thecomputersview.co.uk

Here at The Computers View we offer a wide range of services. From Laptops and Computers to Web Design and computer maintenance. We are a well established business operating in the North Wales area, with years of experience. If you need help with anything to do with computers then you have come to the right place.


---
The Surfer
E
Jones
Dinas Dinlle
Caernarfon
Gwynedd
LL54 5TW

Phone: 01286 830929

Restaurant.


---
Tidy Games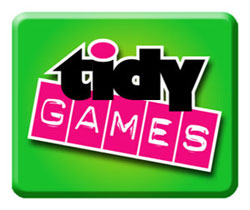 Owen
Davies
Bryn Carmel
Carmel
Caernarfon
Gwynedd
LL54 7RW

Phone: 01286 881389
E-Mail: sales@tidygames.net
Website: www.tidygames.net

"The Rugby Addicts Boardgame" is a brand new boardgame based on rugby union. Using dice, playing pieces and cards, the game replicates all facets of the real game - moving with the ball, passing, tackling and kicking.


---
Tirwedd (Tirwedd Trust Ltd)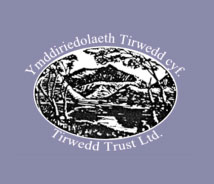 Nant y Felin, Ffordd Llanllyfni
Penygroes
Caernarfon
Gwynedd
LL54 6LY

Phone: 01286 881857
E-Mail: post@tirwedd.co.uk
Website: www.tirwedd.co.uk

Tirwedd is a charity and a registered company dedicated to fostering economic and cultural development in Dyffryn Nantlle. Our principal current project is to establish a centre for engineering and mechanical conservation at Pen yr Orsedd Quarry, in Nantlle, a project which involves the restoration of the historic former workshops on the site.


---
Tomen Byd Cilgwyn Refuse Tip
Cilgwyn
Carmel
Caernarfon
Gwynedd
LL54 7SF

Phone: 01286 881323

Refuse tip and recycling centre.


---
Torwoods
Mr J D
Spooner
Uned 1, Canolfan Fenter Dyffryn Nantlle
Penygroes
Caernarfon
Gwynedd
LL54 6DB

Phone: 01286 880894

Horticultural machinery engineers. Landscape gardening & planning. Bottled gas dealers.


---
Tresi Aur
25 Snowdon Street
Penygroes
Caernarfon
Gwynedd
LL54 6NG

Phone: 01286 881464

Hairdresser.


---
Trevor Farrington Saddlery
Bryn Tirion, Cilgwyn
Carmel
Caernarfon
Gwynedd
LL54 7SH

Mobile: 07951 356104

Saddlers & harness makers. Horse and riding equipment.


---
Trigonos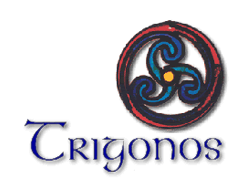 Richard
Grover
Plas Baladeulyn
Nantlle
Caernarfon
Gwynedd
LL54 6BW

Phone: 01286 882388
Fax: 01286 882424
Website: www.nantlle.com/trigonos

Education centre with facilities for conferences, meetings, workshops, retreats. Accommodation. Art studio. Weekend courses in textiles and art. Farm shop with veg, salad and fruit grown to organic principles.


---
Twll Llwyd Multi-Coloured Slate Quarry
Alan
Humphries
12 Trem y Wyddfa
Penygroes
Caernarfon
Gwynedd
LL54 6NE

Phone: 01286 881028 (evenings)
Mobile: 07763 487153

Suppliers of crazy paving, roofing slate, cladding, fireplace slate, rockery & walling slate, slate waste for filling and green, grey rustic slate etc.


---
Ty Mawr Bed and Breakfast
John Brennan &
Claire Balzer
Ty Mawr
Rhyd Ddu
Caernarfon
Gwynedd
LL54 6TL

Phone: 01766 890837
E-Mail: tymawr-snowdon@tesco.net
Website: www.snowdon-accommodation.co.uk

Warm and cosy Bed and Breakfast, ideally situated for a holiday in the mountains of the Snowdonia National Park. The village of Rhyd Ddu is 30km from Bangor and 15km from Caernarfon in the county of Gwynedd, North Wales. The village is only 6km to the peak of Snowdon.


---
[ Advertise your business on the Dyffryn Nantlle Business Directory - ONLY £12 PER YEAR ]
[ Already listed and want to update your business' details? eMail us with your request ]