W & D Davies
Tan Rallt, Llwyndu Road
Penygroes
Caernarfon
Gwynedd
LL54 6RE

Phone: 01286 881638

Builders / Building Contractors.


---
W R Evans
Pant Eithinog
Penygroes
Caernarfon
Gwynedd
LL54 6PD

Phone: 01286 880298

Farmer / Agricultural Producer.


---
Welsh Green & Rustic Slate Co.
Allan
Humphries
12 Trem y Wyddfa
Penygroes
Caernarfon
Gwynedd
LL54 6NE

Phone: 01286 881028
Mobile: 07763 487153

Slate quarry.


---
Welsh Highland Railway Construction Ltd
Dinas Construction Office, Dinas Station
Llanwnda
Caernarfon
Gwynedd
LL54 5UP

Phone: 01286 830200
Fax: 01286 830630
E-Mail: info@highrail.co.uk

A project led by the Ffestiniog Railway to rebuild and operate the Welsh Highland Railway, a line running through the mountains of Wales which closed in the 1930s.


---
Welsh Women's Aid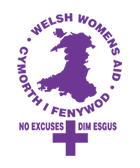 Ty Iorwerth, 39 Water Street
Penygroes
Caernarfon
Gwynedd
LL54 6LW

Phone: 01286 882733
Website: www.welshwomensaid.org

Welsh Women's Aid is the national umbrella organisation representing local Women's Aid groups in Wales. Our 34 member groups provide direct women-centred support in the community and in refuge to thousands of women and children who have or who are experiencing domestic abuse. Welsh Women's Aid also manages the Wales Domestic Abuse Helpline. The Helpline is a gender-neutral information and support service for people and children experiencing abuse and individuals and organisations who want to know more about domestic abuse support services in Wales. To contact the Wales Domestic Abuse Helpline, phone 0808 80 10 800.


---
White Tower Holiday Park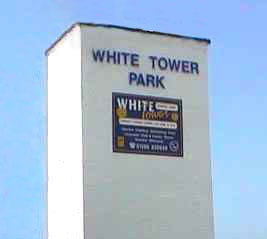 L F
Ward
Llandwrog
Caernarfon
Gwynedd
LL54 5UH

Phone: 01286 830649
Fax: 01286 830649
E-Mail: whitetower@supanet.com
Website: www.whitetower.supanet.com

White Tower Holiday Park is a quiet, select family site on level grassland, set in the peace and quiet of the countryside but only three miles from Caernarfon and two and a half miles from the beach. Ideally situated for touring Snowdonia, the Llyn Peninsula and Anglesey. Centrally heated toilets/showers, free hot water, family club and laundrette. Super pitches and seasonal touring pitches available. Onsite facilities: 104 Tourers/Motorhomes, (80 Hard standing), 10 Tents, 104 Hookups, 54 Statics, Toilets, Showers, Chemical Disposal Point, Dish-washing, Disabled Facilities, Pets Allowed, Children's Play Area, Gas, Bar/Pub.


---
Whitten's Computers
Steven
Whitten
Galchafen
Penygroes
Caernarfon
Gwynedd
LL54 6NX

Phone: 01286 874271
Mobile: 07951 769818
E-Mail: stevenwhitten@btinternet.com

Computer repairs. Internet setup. Wireless and small area networks. Remote computer repairs. Home service.


---
Wonderoos
Helen & Mark
Burr
Unit 8, Blythe Farm
Llanwnda
Caernarfon
Gwynedd
LL54 5TG

Phone: 0845 0942275
E-Mail: info@wonderoos.com
Website: www.wonderoos.com

Manufacturer of real nappies and related eco-friendly baby products.


---
[ Advertise your business on the Dyffryn Nantlle Business Directory - ONLY £12 PER YEAR ]
[ Already listed and want to update your business' details? eMail us with your request ]