Cadfan Roofing Services
1 Cilfodan
Carmel
Caernarfon
Gwynedd
LL54 7AG

Phone: 01286 881227

Roofing services. Erecting and repairing roofs.


---
Cae Mawr B&B
Gillian
Birks
Cae Mawr
Tan yr Allt, Llanllyfni
Caernarfon
Gwynedd
LL54 6RT

Phone: 01286 880414
E-Mail: info@caemawr.com
Website: www.caemawr.com

Our quiet and comfortable B&B is situated amongst open fields overlooking the small villages of Tan Yr Allt and Talysarn in Dyffryn Nantlle. There are marvellous sea views across Caernarfon Bay, from the Rivals to Holyhead Mountain, and on a clear evening it is possible to see right across the Irish Sea to the Wicklow Hills. We are currently able to offer two rooms, accommodating up to 5 persons. The large front bedroom, with panoramic views over Caernarfon Bay, has two single beds, while a third guest bed can be provided if required for use by a child. The other room, with a double bed, looks out over the rear garden. Bedrooms are comfortably equipped with ample hanging and storage space, radio alarm, and tea/coffee making facilities. Complimentary bath robes are provided. There is a large well-appointed private guest bathroom, with toilet, wash basin, bidet and corner bath with a luxurious Grohe shower.


---
Caernarfon Airworld

Caernarfon Airport
Dinas Dinlle
Caernarfon
Gwynedd
LL54 5TP

Phone: 01286 830800
Fax: 01286 830280
E-Mail: info@qdmaviation.co.uk
Website: www.air-world.co.uk

Flying school. Visiting aircraft. Museum. Pleasure flights.


---
Caernarfon Bay Caravan Park & Holiday Bungalows
Coach House
Dinas Dinlle
Caernarfon
Gwynedd
LL54 5TW

Phone: 01286 830492
E-Mail: info@caernarfonbaycaravanpak.com
Website: www.caernarfonbaycaravanpark.com

Caernarfon Bay Caravan Park offers the perfect family retreat, set in beautiful North Wales. A Quiet Peaceful Static Caravan Park with Holiday Bungalows in Dinas Dinlle, 50 yards from the award winning beach with countryside views. The Caravan Park is placed in a holiday area which attracts lovers of coast and countryside with its long stretch of sandy beach and picturesque views from the foothills of Snowdonia's National Park. Caernarfon Bay is not just a place to visit, it's a place to explore, discover and re-visit time and time again. Caravans and Bungalows to rent. Please phone for our special offers.


---
Caernarfon Crazy Castles Ltd
Nicholas
Cornes
Fourcrosses
Rhosgadfan
Caernarfon
Gwynedd
LL54 7HL

Phone: 01286 831323

Bouncy castles & inflatables / Leisure and entertainment services.


---
Caernarfon Garage
Dinas
Caernarfon
Gwynedd
LL54 7YN

Phone: 01286 830227

Garage. Vehicle sales, servicing and repairs.


---
Camera Cymru
Richard Wyn
Huws
Y Wern, Pant Du
Penygroes
Caernarfon
Gwynedd
LL54 6HE

Phone: 01286 880806
Mobile: 07831 578 516
E-Mail: richard@cameracymru.co.uk
Website: www.cameracymru.com

Richard Wyn and his sister company Wyn-Huws Ltd are based in North Wales' inspiring surroundings. His background includes more than 10 years experience as a Director of Photography and 6 years as a Focus Puller on major dramas in Wales. Richard also owns and has been operating a Steadicam for the last 10 Years. At the beginning of his career he attended Garret Brown's (Inventor of the steadicam) week long Steadicam course in Malibu, Los Angles, California attaining invaluable skills in Steadicam operation. His reputation is that of a dedicated professional who works well with directors and other crew members, and always aim to help them achieve the vision they have for their production. Being competent, capable and a quick worker is something that comes natural whilst he is also aware at all times that every production has its own budget. He endeavours to avoid sacrificing production values, and is proud to state that all productions to date have come in on budget.


---
Canolfan Cymdeithasol Talysarn Community Centre
Nora
Jones
Station Road
Talysarn
Caernarfon
Gwynedd
LL54 6HL

Phone: 01286 881569
E-Mail: post@canolfan-talysarn.org.uk
Website: www.canolfan-talysarn.org.uk

Community centre with facilities for conferences, meetings, workshops, IT courses and so on.


---
Canolfan Garddio Fron Goch Garden Centre

Pant Road
Llanfaglan
Caernarfon
Gwynedd
LL54 5RL

Phone: 01286 672212
Fax: 01286 678912
E-Mail: info@frongoch-gardencentre.co.uk
Website: www.frongoch-gardencentre.co.uk

Fron Goch Garden Centre is well known for its range and quality of plants. Product categories include: plants, garden tools, fertilizers, lawn care, watering, bird care, hanging baskets, garden furniture, composts, seeds & bulbs, terracotta pots, propagation. We have a spacious and comfortable cafe and every year we have a Christmas Wonderland.


---
Canolfan Hanes Uwchgwyrfai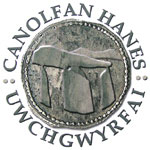 Clynnog Fawr
Caernarfon
Gwynedd
LL54 5BT

Phone: 01286 660853
E-Mail: rheolwr@uwchgwyrfai.com
Website: www.uwchgwyrfai.com

Canolfan Hanes Uwchgwyrfai (the Uwchgwyrfai History Centre) was established as a community enterprise in Eben Fardd's old schoolhouse in Clynnog Fawr. The intention is to create a centre that gathers the history of an area which is rich in industrial activity and which is rich in its industrial, educational and religious contribution to Wales.


---
CardiauPARCards
Y Bryn, Y Grugan
Y Groeslon
Caernarfon
Gwynedd
LL54 7TA

Phone: 01286 830571
E-Mail: cardiauparcards@btinternet.com

Greeting Cards. Welsh Nursery Rhymes. Hand made books for children. Wedding Stationery.


---
Carpedi Nant
44 Snowdon Street
Penygroes
Caernarfon
Gwynedd
LL54 6NG

Phone: 01286 881113

Carpet sales and fitting.


---
Cartref Photography
Matt
Williams
Nantlle
Caernarfon
Gwynedd

Mobile: 07789 274086
E-Mail: mthwwilliams@aol.com

Images of Snowdonia National Park and Lleyn Peninsula. Pet portraits available from your home or a location of your choice.


---
Cartref Plas Gwilym Home
Victoria Road
Penygroes
Caernarfon
Gwynedd
LL54 6HD

Phone: 01286 880442

Home for the Elderly.


---
Ceirion Williams Electrical Contractor
Ceirion
Williams
89 Rhedyw Road
Llanllyfni
Caernarfon
Gwynedd
LL54 6SN

Phone: 01286 881109

Electrician / Electrical contractor.


---
Celtic Auto Parts Ltd
Robert
Edwards
Unit 3, Canolfan Fenter Dyffryn Nantlle
Penygroes
Caernarfon
Gwynedd
LL54 6DB

Phone: 01286 881881
Fax: 01286 881881
Mobile: 07817 541279
E-Mail: celticautoparts@yahoo.co.uk

Celtic Auto Parts sells car parts and accessories for any make or model.


---
Celtic Pro Audio
Dafydd
Roberts
11 Cae Bryn
Groeslon
Caernarfon
Gwynedd
LL54 7SU

Phone: 08453 911 007
Fax: 07747 677792
E-Mail: celticproaudio@hotmail.co.uk

Installation of Audio Visual equipment & Sound Induction Loops (for the hard of hearing) to a professional standard. Sound Enforcement PA / Loop systems for chapels, churches, village halls etc. Background music systems for shops, hotels, etc. Complete recording studio installations. Annual servicing & PAT testing (Portable Appliance Testing) service available on installed equipment.


---
Celtic Security Services Ltd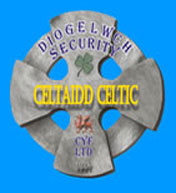 The Old Smithy
Dolydd
Caernarfon
Gwynedd
LL54 7EF

Phone: 01286 831259
E-Mail: info@celtic-security.co.uk
Website: www.celtic-security.co.uk

Celtic Security Services offer a tailor made security solution to all areas of commercial industry and business. Fully licensed, professionally trained security officers deliver unrivalled quality of service. 24 hour a day 365 days a year call-out operator service establishes a first class commitment to all customers. Services include: Static guarding; Mobile patrols; Key holding alarm response; Training.


---
Celtic Slate Ltd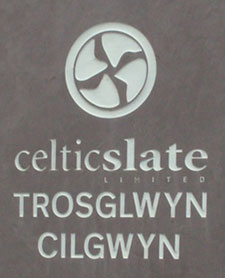 Gavin & Ellen
Jones
Penygroes Industrial Estate
Penygroes
Caernarfon
Gwynedd
LL54 6DB

Phone: 01286 882882
Fax: 01286 881008
Website: www.celticslate.co.uk

Celticslate Ltd supply a range of slate products at very competitive prices, including: Crushed slate hardcore; Clean drainage material; Landscape material, including large rockery slate; Clean decorative slate of varying sizes. Customers can collect any amount or we can deliver amounts of one tonne or more.


---
Celtic Wind and Brass
Ross
Clarke
Rhydlydan
Nebo
Caernarfon
Gwynedd
LL54 6EH

Mobile: 07920 111635
Website: www.celticwindandbrass.com

Celtic Wind and Brass are a musical instrument retailer mainly dealing with woodwind and brass instruments (although other instruments are available). Celtic Wind and Brass are a door to door expert service ensuring that you as the consumer get the right instrument for you.


---
Classic Cars
A & R
Jones
Llwyn y Gwalch
Y Groeslon
Caernarfon
Gwynedd
LL54 7EE

Phone: 01286 831377

Garage and vehicle services & repairs.


---
Cribyn y Mor / The Beachcomber
Darren
Thomas
Dinas Dinlle
Caernarfon
Gwynedd
LL54 4TW

Mobile: 07748 757792
E-Mail: dth5221297@aol.com

Cafe and Takeaway, serving home-cooked food. Something for everyone's taste.


---
Cwellyn Arms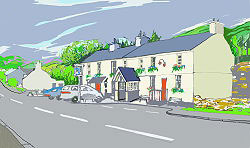 Rhyd Ddu
Caernarfon
Gwynedd
LL54 6TL

Phone: 01766 890321
E-Mail: snowdoninn@aol.com
Website: www.snowdoninn.co.uk

The Cwellyn Arms is situated on the Caernarfon to Beddgelert road 4 miles from Beddgelert, at the base of Snowdon in the Snowdonia National Park, North Wales, and offers: En-suite Bed and Breakfast accommodation; Real Ale Pub with Good Food; Self Catering Accommodation; Camping Site; Bunkhouse accommodation.


---
Cwmni Curiad Cyf
Ruth
Myfanwy
Capel Salem
Talysarn
Caernarfon
Gwynedd
LL54 6AB

Phone: 01286 882166
E-Mail: curiad@curiad.co.uk
Website: www.curiad.co.uk

CURIAD was formed in 1992 with the aim of establishing a new music publisher that would promote new works by composers from Wales and elsewhere. CURIAD is now Wales' foremost publisher of music, publishing an array of works by a wide variety of composers each year. As well as promoting new music by contemporary composers, we also publish new editions of works from the Baroque, Classical and Romantic periods. Our catalogue also contains a number of books on music, song books and educational resources.


---
Cwmni Cyhoeddi Gwynn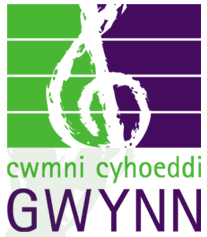 Arfon
Gwilym
Hen Gapel Salem
Talysarn
Caernarfon
Gwynedd
LL54 6AB

Phone: 01286 881797
E-Mail: gwynn@gwynn.co.uk
Website: www.gwynn.co.uk

Cwmni Cyhoeddi Gwynn (Gwynn's Publishing Company) is Wales' oldest established publishing company that is still active in the field of Welsh music. The company's aim is to promote the music of Wales, and to increase the awareness of the wealth of artistic creativity obtained over the years. The company's 600-title catalogue includes some of the most significant music written by eminent Welsh composers from the 20th and 21st Century. In addition, we also hold a growing list of selected music by renowned international composers. Gwynn's publications are performed regularly in high profile concerts, together with regular broadcasts and recordings of our music by a long list of distinguished artists, including the London Welsh Male Voice Choir, Charlotte Church and Bryn Terfel.


---
Cyclewales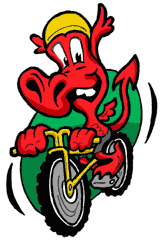 Dewi
Jones
Unit 1, Salem Workshops
Talysarn
Caernarfon
Gwynedd
LL54 6AB

Phone: 01286 882792
Fax: 01286 882792
Mobile: 07733 121585
E-Mail: info@cyclewales.net
Website: www.cyclewales.net

Cycle repairs and maintenance. Cycle maintenance training to a City & Guilds level. Sales of cycles and accessories.


---
Cymdeithas Tai Eryri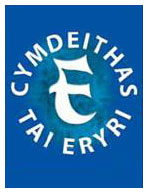 Ty Silyn
Penygroes
Caernarfon
Gwynedd
LL54 6LY

Phone: 01286 881588
Fax: 01286 881141
E-Mail: taieryri@taieryri.co.uk
Website: www.taieryri.co.uk

Cymdeithas Tai Eryri is a charitable housing association and registered social landlord, governed by a Management Board consisting of 15 members, including local councillors and tenants. The organisation provides homes and services for the benefit of local residents and communities.


---
[ Advertise your business on the Nantlle Valley Business Directory - ONLY £12 PER YEAR ]
[ Already listed and want to update your business' details? eMail us with your request ]