S&A Brandist
Steve
Brandist
3 Gwynfaes
Llanllyfni
Caernarfon
Gwynedd
LL54 6RR

Phone: 01286 880617
Mobile: 07886 575651
E-Mail: sanda.brandist@sky.com

GRP roofing systems. Renovation & property repairs. Disabled adaptions.


---
S.P.C. Groundworks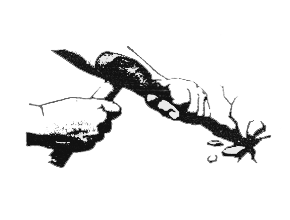 67 High Street
Penygroes
Caernarfon
Gwynedd
LL54 6PL

Phone: 01286 881699
Mobile: 07788 428749

Industrial, domestic & agricultural groundworks. Civil engineering. Site clearance. Fencing. Chainsaw work. General maintenance.


---
S.V.Bracegirdle Partners
S V
Bracegirdle
Arwel, Kings Road
Penygroes
Caernarfon
Gwynedd
LL54 6RL

Phone: 01286 882775
Fax: 01286 882775
Mobile: 07909 713142
E-Mail: joyce.bracegirdle@btinternet.com

Building contractor. Extentions, roofing, maintenance, slabbing & brick paving. Gardens & driveways.


---
Sain (Recordiau) Cyf
Canolfan Sain
Llanwnda
Caernarfon
Gwynedd
LL54 5TG

Phone: 01286 831111
Fax: 01286 831497
E-Mail: archeb@sainwales.com
Website: www.sain.wales.com

Music recording studio.


---
Sea View Antiques
Sea View
Pontllyfni
Caernarfon
Gwynedd
LL54 5EF

Phone: 01286 660436

Antique dealer. Antiques bought and sold.


---
Segontium Searchers
51 Assheton Terrace
Caernarfon
Gwynedd
LL55 2LD

Phone: 01286 678813
Mobile: 07549 307137
E-Mail: enquiries@segontium.com
Website: www.segontium.com

Family & Local History Research. Segontium Searchers offer a fast, friendly and professional research service for all your family history needs. Confidentiality assured. We cover the counties of Caernarfonshire, specialising in the area covered by the Caernarfon Record Office and the University Archives at Bangor, as well as Anglesey. Research further afield can also be accommodated by prior arrangement. We can also carry out general research for the whole of England and Wales.


---
Seiont Construction 2000
A R
Burgess
19 Mor Awel
Penygroes
Caernarfon
Gwynedd
LL54 6RA

Phone: 01286 882229

Builders / Building Contractors.


---
Seiont Gwyrfai and Llyfni Fishing Society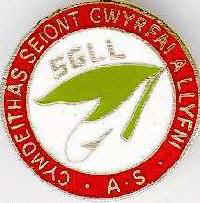 Huw
Hughes
11 Eryri Estate
Bethel
Caernarfon
Gwynedd
LL55 1BX

Phone: 01286 670666
E-Mail: huw.hughes@lineone.net
Website: www.hgt.gwynedd.gov.uk/SG/

Fishing for salmon, sea trout, brown and rainbow trout & arctic charr. Also self catering accommodaton at Melin y Cim on bank of River Llyfni at Pontllyfni.


---
Snowdon Wallers
Andy
Bingham
5 Tai Eryri
Y Fron
Caernarfon
Gwynedd
LL54 7BL

Phone: 01286 881484
Mobile: 07789 154615
E-Mail: snowdonwallers@aol.com

Over 7 years experience working for the National Trust doing all forms of work on the mountains on walls, paths, etc.. Now self employed I am working as a dry stone waller and am also able to undertake all types work in land maintenance and repair.


---
Snowdonia Adventure
Bryn Clyd
Dinas
Caernarfon
Gwynedd
LL54 7YN

Phone: 01286 831839

Outdoor equipment and clothing.


---
Snowdonia Dental Laboratory
7 Hyfrydle Road
Talysarn
Caernarfon
Gwynedd
LL54 6HG

Phone: 01286 880668

Dental Technician.


---
Solid Fuel Services
Mr Gwynne
Williams
Plas Coed Madog
Talysarn
Caernarfon
Gwynedd
LL54 6HT

Phone: 01286 880707
Fax: 01286 880707
Mobile: 07831 159045
E-Mail: gwynneglo@onetel.com

Fireplaces, multi fuel & wood burning appliances sold and installed. Chimney lining and insulated chimneys sold and installed. Mobility and access adaptations.


---
Sonix 2001
Patricia
Ballard
Bryn Crin
Rhosgadfan
Caernarfon
Gwynedd
LL54 7HG

Phone: 01286 830166

Mobile disco.


---
Spar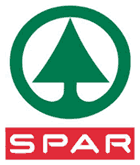 3-5 High Street
Penygroes
Caernarfon
Gwynedd
LL54 6PL

Phone: 01286 881652

Food, groceries, drinks, off licence


---
Spice Chef
Mr S
Islam
4 Water Street
Penygroes
Caernarfon
Gwynedd
LL54 6LR

Phone: 01286 882973

Indian take-away.


---
St. Ives touring Caravan Park
S
Selfe
Lon-y-Wig
Pontllyfni
Caernarfon
Gwynedd
LL54 5EG

Phone: 01286 660347

Caravan Park.


---
Steve Crocker Photography & Creative Imagery
Steve
Crocker
1 Pen y Parc, Parc Bel
Cilgwyn, Talysarn
Caernarfon
Gwynedd
LL54 6LF

Phone: 01286 882268
Mobile: 07762 062591
E-Mail: stevecrocker911@hotmail.com
Website: www.stevecrocker.co.uk

Creation of stunning high quality images and design work.


---
Stiwdio Meirion

Meirion
Jones
Unit 5, Salem Workshops
Bryncelyn Road, Talysarn
Caernarfon
Gwynedd
LL54 6AB

Phone: 01286 830802
Mobile: 07788 456150
E-Mail: stiwdiomeirion@tiscali.co.uk
Website: www.stiwdiomeirion.com

Photography services. Weddings: Traditional, Civil, Civil Partnerships and Blessings are covered in traditional, candid or reportage styles, providng a memorable selection of prints of your special day. Portraits: Portraits can be taken at my studio or on location for families, individuals, babies and pets. Commercial: Product shots, public relations, corporate events, construction progress, images for brochures, company reports, exhibitions and websites.


---
Stone Masonry Services
Mr D
Williams
5 Aber Rheon, Tainlon
Clynnog Fawr
Caernarfon
Gwynedd
LL54 5DE

Phone: 01286 660707
E-Mail: masonry2005@tiscali.co.uk

Stonemason.


---
Swyddfa Bost Penygroes Post Office
Mr D
Bennett-William
Water Street
Penygroes
Caernarfon
Gwynedd
LL54 6LW

Phone: 01286 880201

Post Office / cards / stationery / ATM Cash Machine.


---
[ Advertise your business on the Dyffryn Nantlle Business Directory - ONLY £12 PER YEAR ]
[ Already listed and want to update your business' details? eMail us with your request ]