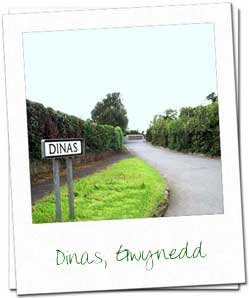 Dinas began to take its present form with the opening of the turnpike Roads, first to Pwllheli in 1805, then to Porthmadog in 1810. The substantial inns, Y Mount (now an Indian restaurant) and Tafarn Hen (now a private house) form surviving elements of the turnpike road system.
When the Carnarvonshire Railway opened in 1866 and the North Wales Narrow Gauge Railway in 1878 (the Welsh Highland Railway from 1922) more houses were built for railway staff.
The Welsh Highland Railway has been reopened as a visitor attraction and local passenger facility, and has reached Rhyd Ddu. The aim is to reopen the line to Porthmadog.
Through the insistence of the Newborough family, the spire was added to Glanrhyd chapel in the village.
In the 20th century some suburban development has taken place.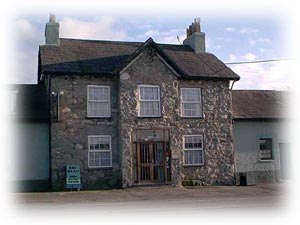 Image: 'Y Mount' inn as it once was - now an Indian restaurant