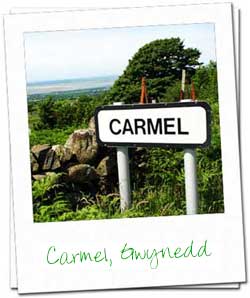 Carmel takes its name from the Calvinistic Methodist chapel established here in 1827. The village sits at the foot of Cilgwyn Mountain and was developed as a place for the workers of the local quarries to live.
The village developed immediately above the site of the gate on the old mountain wall at the crossroads between the road from the coastal plain to the commons and the road across the commons themselves.
These were 'tai moel' (landless houses), and because of this the old streets are narrow.
Sir Thomas Parry, his brother Gruffudd Parry and Dafydd Glyn Jones who is one of their relatives, were all born here.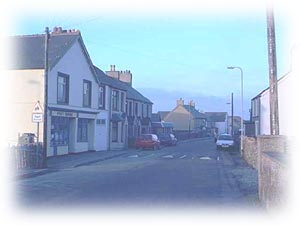 More information: