Before erecting the present bridge in the village around the middle of the 20th century, the road was much narrower. The Post Office (formerly the Boar's Head) when the new bridge was built.
Sir Ifor Williams settled in Pontllyfni. A Welsh Teacher at the University of Wales, Bangor - a scholar, and Wales' foremost authority on 'Yr Hengerdd' (Wales' earliest poetry, and the Mabinogion) - he is the reason why so much pre-historic information on these subjects is available to us today. We as a people are very thankful for this gift.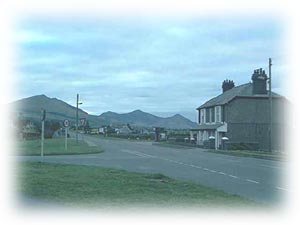 Image: The village of Pontllyfni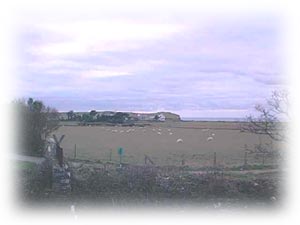 Image: View of the sea from Pontllyfni
For further historical information about Pontllyfni (the area of Brynaerau as referred to in the Mabinogion) see the website of Brynaerau School: www.brynaerau.gwynedd.sch.uk

.